My First Digital Scrapbook Mini-Kit
I have created my first digital scrapbooking mini-kit. Wow, that is a lot of work and time! Since it is my first one, I had to frequent some tutorials and I am sure it will get faster if I continue to play around with photoshop. It was exciting to learn some new techniques, so hopefully my future kits can include more embellishments.
Here is the layout I made with the kit. I will probably make a template out of it eventually too.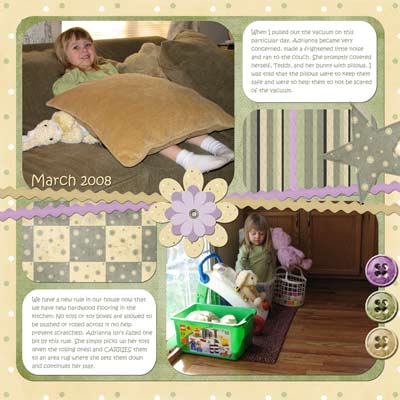 This kit was designed at 12×12 PSD. All files should be 300 PPI. I wasn't able to come up with a fun, unique name like so many designers do. I think I hit the peak of my creativity. 🙂
Click on the kit preview below to be taken to the download page.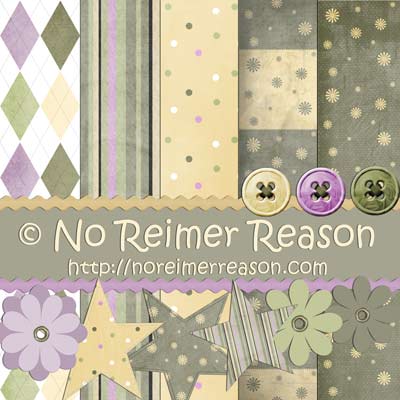 Kit contains:
5 Background papers
2 pieces of Ric-rak
3 buttons
6 Flower/eyelets
4 Stars (2 with stitching)