Our Memorial Day in Pictures
The weather today was beautiful. It was overcast and in the lower 70's all day.
Adrianna explored our front yard.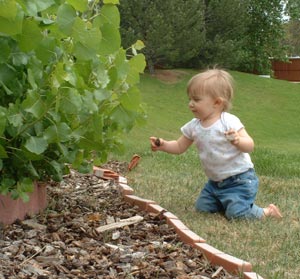 Adrianna tasted some bark, even though Mommy warned her not to. Shoulda listened to Mommy.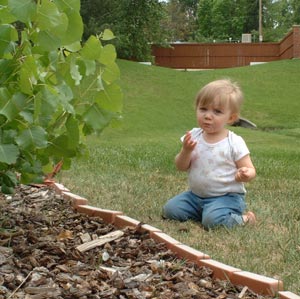 Spent some time with Petey.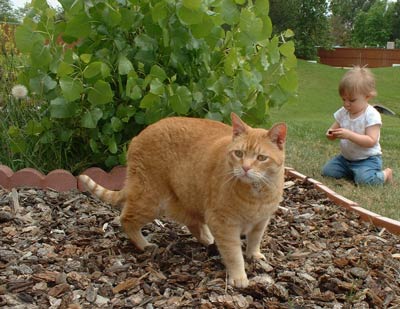 Adrianna spent some time cuddling with Mommy (in the glider chair that smells like chocolate)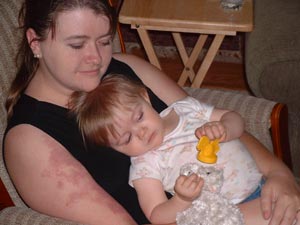 Oh, and I finally updated our Photo Gallery to include all our pictures from May.