Sisters and Shopping
I participated in a template challenge today at ScrapOrchard.com. I don't often participate in challenges, but I had some extra time while my daughter napped and I liked the template, so it worked out.
The template was only for one photo, and you know me! I rarely have just ONE photo. So I flipped the template 90 degrees and adapted it for two. Other than that, I followed the rules of the challenge, which were that you have to use 1 solid paper, 3 kinds of patterned papers and a three word title.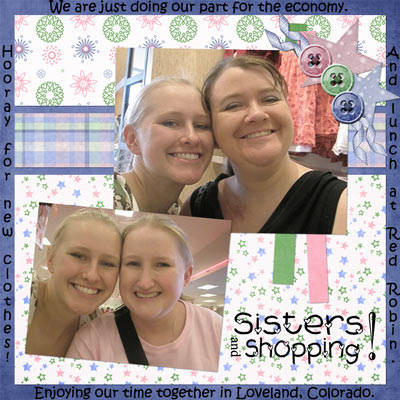 Credits: Template by Sine; Kit 3 by No Reimer Reason
Karen and Cindy – we need to plan another girls' day!!