Monthly Archives:
October 2011
I created a template from a recent layout while watching The Lord of the Rings: Fellowship of the Ring with my husband this evening. I've seen this movie many times yet it still hasn't lost its magic for me. Beautiful story, scenery and soundtrack.
You can click on the layout preview below to be taken to my page full of free downloads.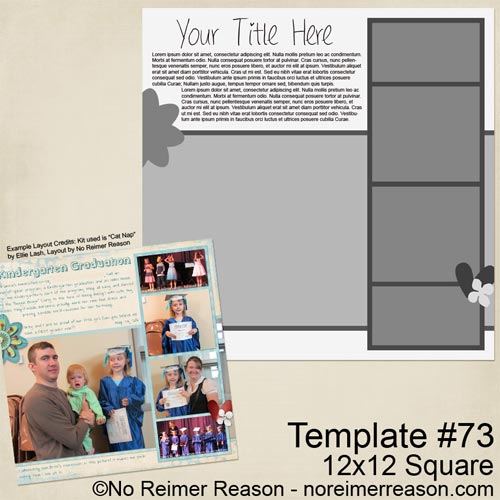 Here is the original layout I used to create the template. This was my daughter's Kindergarten graduation last spring. I cannot believe I have a first grader already!
We are getting our first snowstorm tonight. Hope the weather is good where you are!
I often peruse through teaching and homeschooling blogs to find ideas to incorporate into our homeschool day. When I find something that I or Adrianna might like to do, I "pin" the idea to my Pinterest account. (Pinterest is a visual bookmarking system. I blogged more about Pinterest here.) One such craft that I recently pinned was an autumn tear-art picture.
At first, my little perfectionist was not too keen on actually tearing the paper to make her picture. So she cut the tree trunk and branches instead and I started ripping some leaves. After awhile, she loosened up and ripped some leaves too.
Here is her finished picture. I love how she made it her own by making it into a tree-house for Mario and Princess Peach.
I decided to use it as part of our autumn decor on our fireplace mantle.
Do you use Pinterest? (Be warned: it can be addicting!)