Category Archives:
Word Art
Last week I posted the free papers that go with this kit. I have finally got some embellishments created to go along with it. Embellishments are always tougher for me to create than papers. Perhaps because I utilize papers a lot more in my own scrapping than I do embellishments?
Anyway, here is the updated preview of both the papers and embellishments.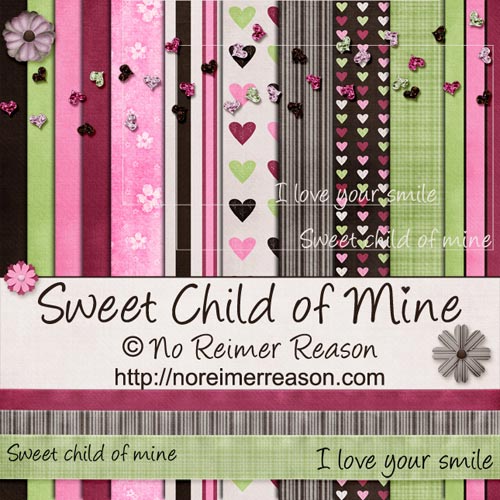 You can click on the preview above to be taken to my full list of freebies available for download. No waiting, no 4shared. 🙂 The link to the embellishments has been added below the link to download the papers. If you already downloaded the papers, that download link has not changed so you do not need to download the papers again.
The full kit includes:
7 patterned papers
5 solid papers
3 ribbons
2 4×6 photo overlays
2 Wordart
3 flowers
1 jeweled hearts scatter
Thank you to everyone who takes the time to email and comment. You all make my day.
I hope you all have a Merry Christmas and a Happy New Year.
I created this word art for a scrapbook layout I was working on and thought I would share it with you.
The quote is from Mahatma Gandhi and states, "When I admire the wonder of a sunset or the beauty of the moon, my soul expands in worship of the Creator." You can click on the image above to be brought to my digital scrapbook freebies download page.
This is the layout I created it for, in case you need any inspiration. 🙂