Monthly Archives:
October 2013
I decided to take part in the DST November 2013 Blog Train as inspiration to get some scrapbooking done for myself and to make some more freebies for my blog. It worked – there's nothing like having a goal with a deadline to get the motivation going!
I am deviating from my normal giveaway of templates to instead give away some journal cards. These 3×4 journal cards could easily be used in your Project Life layouts or any regular layout.
You can click on the image below to be brought to my page full of free digital scrapbooking downloads.


Hope you can put them to good use!
If you are following the blog train, your next stop is: Pixel Scrapper
The previous stop was: Brenda's Scrap Design
If you want to take a look at the blog train in its entirety, it can be found here.
I have another FREE multi-photo template available for download – Yay! This one can accommodate up to 14 photos, if you go photo crazy like I do. Or some of the smaller photo spaces can easily be replaced with the papers and embellishments of your choice. The beauty of layered PSD templates is that you can modify and rearrange things to fit your needs! 🙂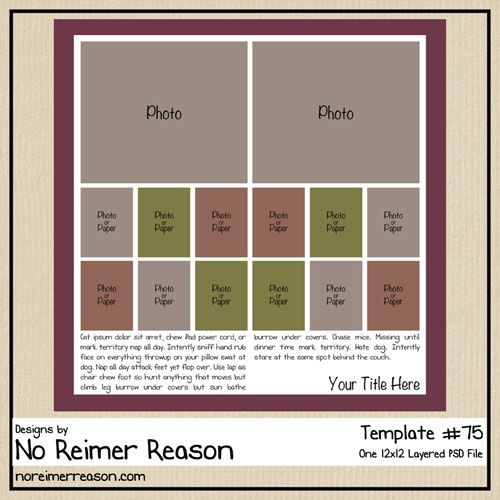 You can click on the image above to be brought to my page full of Free digital scrapbook downloads.
I am taking part in the November DST Blog Train (full of coordinating freebies by many designers) so I will have another freebie coming up on November 1st. See you then!