Monthly Archives:
June 2013
Now that our new littlest addition is finally taking naps during the day and our homeschool is winding down for the summer, I've had a little time to do some scrapbooking. Yay! This has resulted in the creation of a new template as well. Finally. 🙂
You can click on the image above to be brought to my page of Free digital scrapbook downloads.
This template was created from this layout: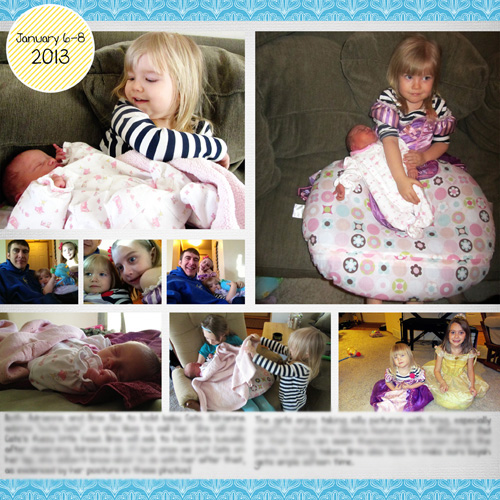 Hope your summer is going well.