Monthly Archives:
December 2010
Last week I posted the free papers that go with this kit. I have finally got some embellishments created to go along with it. Embellishments are always tougher for me to create than papers. Perhaps because I utilize papers a lot more in my own scrapping than I do embellishments?
Anyway, here is the updated preview of both the papers and embellishments.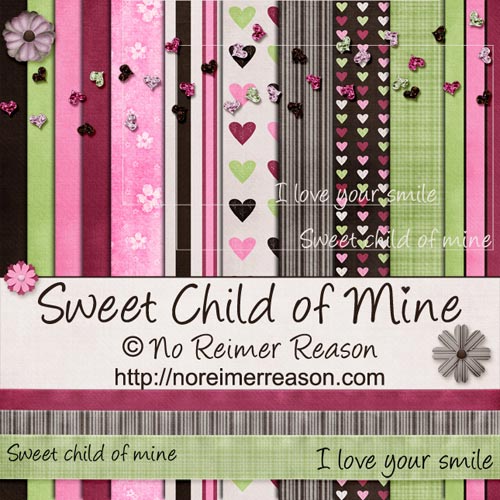 You can click on the preview above to be taken to my full list of freebies available for download. No waiting, no 4shared. 🙂 The link to the embellishments has been added below the link to download the papers. If you already downloaded the papers, that download link has not changed so you do not need to download the papers again.
The full kit includes:
7 patterned papers
5 solid papers
3 ribbons
2 4×6 photo overlays
2 Wordart
3 flowers
1 jeweled hearts scatter
Thank you to everyone who takes the time to email and comment. You all make my day.
I hope you all have a Merry Christmas and a Happy New Year.
Wow, I cannot believe it has been over a year since I created a free digital scrapbook kit for you all to download! I guess Bree was born not long after the last kit, so my evenings aren't as leisurely or free as they used to be. 🙂
But you can't be mad at Bree, since she was the inspiration for this latest kit. LOL.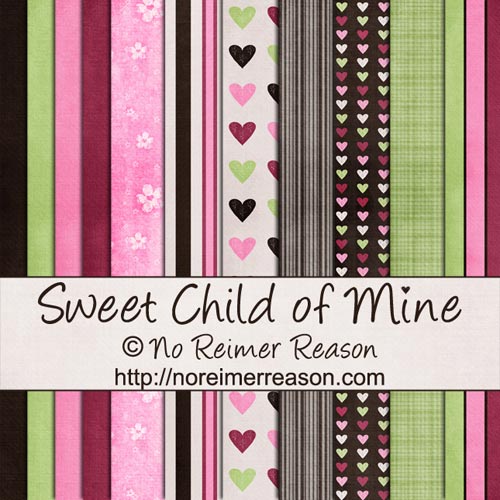 You can click on the preview image above to be taken to my page containing all of my freebies available for download.
I have a few coordinating embellishments that I hope to post later.
Comments are always appreciated if you download.
For our Math curriculum, we are using Saxon Math. The recommended assignment for Friday was to create a Winter Activities pictograph, graphing favorite indoor vs. outdoor winter activities. When making my lesson plans the night before, I decided that it would be a lot more fun for Adrianna to make a Super Mario pictograph instead.
In her work box, I put 8 squares I had cut out of some light blue card stock. When she opened that drawer, she was instructed to draw 8 of her favorite Mario characters. (I did not include the chart I'd made for the project nor did I tell her what we would be doing with the drawings, as I didn't want to skew the results in any way.)
After she had drawn 8 characters, I gave her a glue stick and the chart and told her we were going to make a pictograph and that she needed to graph out the "good guys" on the first line and the "bad guys" on the lower line.
Final result – Good Guys 5 (Mario, Princess Daisy, Luigi, Princess Peach, Toad) vs. Bad Guys 3 (Goomba, Bowser, Magikoopa).